After 11 weeks of Saturday supplement rehearsals I am sad to say we are having to bring them to a temporary halt.. We have managed to overcome wind, rain, occasional sunshine and even forklift trucks with loud beepers. But with the Governments imposition of the second national lockdown we must regretfully comply.

These rehearsals, held alternately in the garden of the Elephant and Castle, Dawley and at the rear loading bay of Dukeshill Foods in Horton Wood, have been literally a breath of fresh air.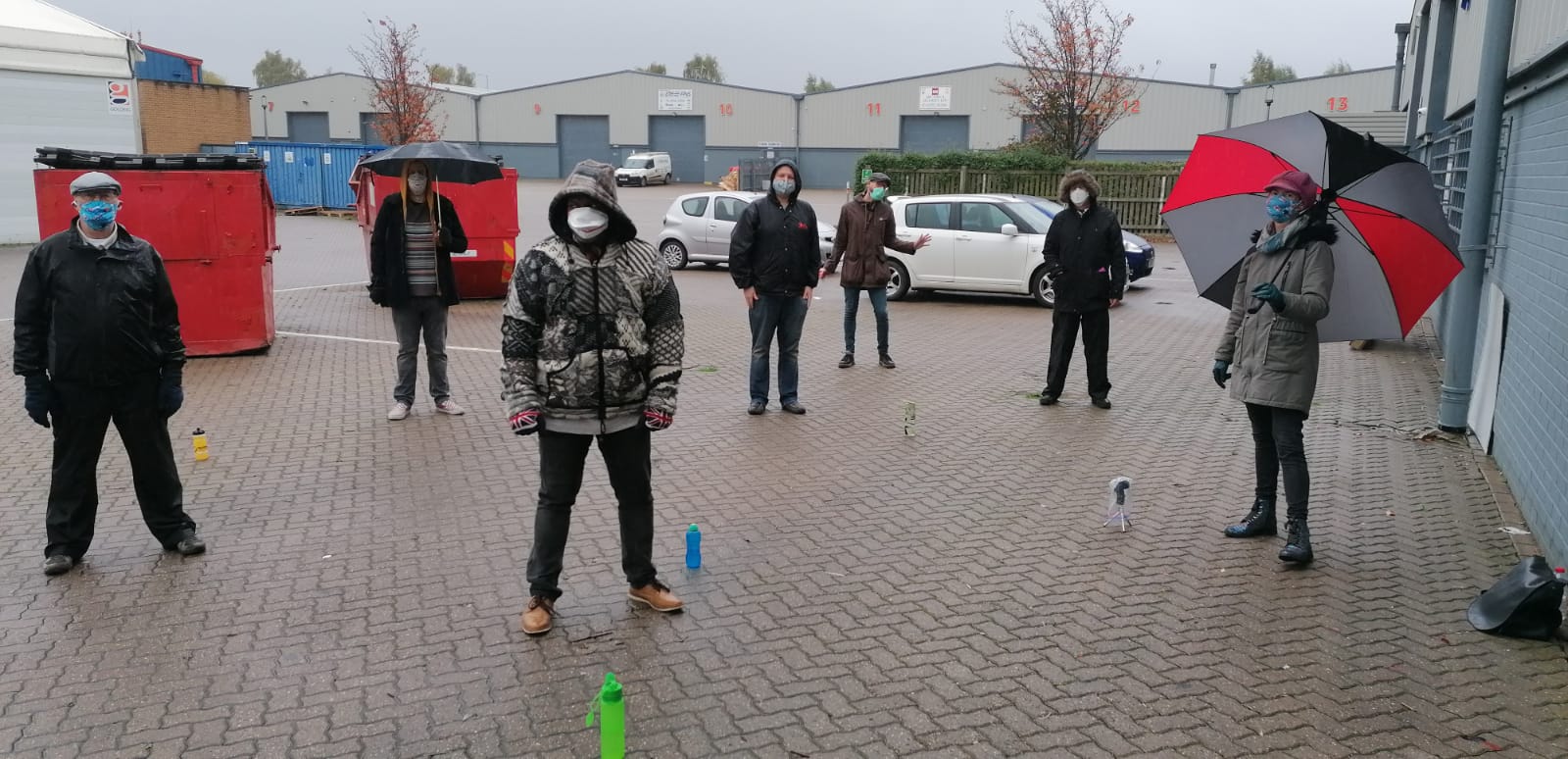 They have been conducted with strict social distancing. and we have learnt how to sing while wearing face masks and even the advantages ,or not,of the different style of masks available. but first and foremost they have reminded us of the joy of singing together in harmony. We will continue to rehearse using the Zoom platform on Wednesday evenings for as long as needs be but I for one will eagerly look forward to firstly being able to continue our Saturday sessions and then eventually being able to return to indoor rehearsals and performances to live audiences.

I would like to thank all of those who have made these Saturday sessions possible as they have reminded me of the joy of singing in Harmony and why I love this hobby.