Telfordaires Secretary and past Chair, Derek Harris came late to singing and barbershop. In the latest in our occasional series putting members of the Telfordaires in the Hot Seat, "Dek" tells us about "Bonnie" the dog and singing in Las Vegas.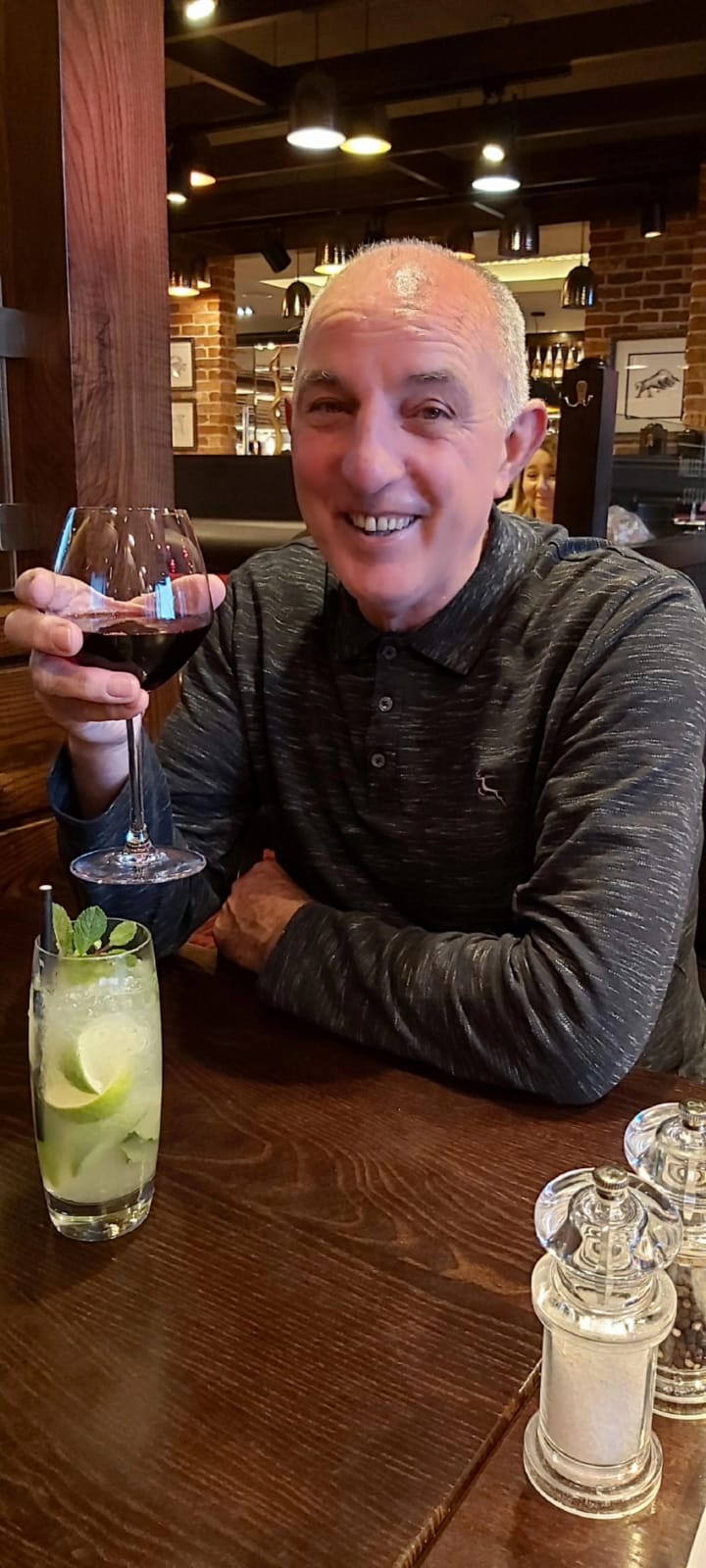 (Archive photo)

Q: When you're not singing with the Telfordaires, what do you like to do to relax?
Derek: Walk our dog, Bonnie! Play golf. Cryptic crosswords and other puzzles.
Q: What non-barbershop music do you love?
Derek: Songs from many musicals and northern soul (harking back to my youth!)
Q: It's your birthday dinner - what's on the menu?
Derek: I love food so it could be anything from rib-eye steak, through pork belly to sea bass!
Q: If your house was on fire, what one item/ object would you run in to save?
Derek: My birthday wristwatches!
Q: Many barbershoppers are self taught musicians - are you?
Derek: Yes! I knew nothing about music, especially sheet music, until I joined The Telfordaires!
Q: What part do you sing?
Derek: Baritone
Q: When did you first get into barbershop?
Derek: August 2010. I went to a "Free 6 Weeks - Learn to Sing" course hosted by the Telfordaires
Q: What is so special about the barbershop community?
Derek: It's really warm, welcoming and accepting.
Q: What's been your most memorable barbershop experience or performance?
Derek: I've been fortunate to sing with both the Telfordaires and the Cottontown Chorus in Bolton over the last few years and competed in the International Contest with Cottontown in Las Vegas - twice! The MGM Grand stage was awesome!
Q: Which barbershop singer, quartet or chorus do you most admire? Who have influenced you most?
Derek: I have to say that during my first few weeks at Telford, my biggest influence came from Dale Kynaston, the MD at that time. He was encouraging and helpful and inspired me to improve in every way I could!
Q: In an ideal, post COVID world, where would you like to perform one day?
Derek: Royal Albert Hall would be nice!
Q: And finally, what do you love most about the Telfordaires?
Derek: The cameraderie is wonderful!