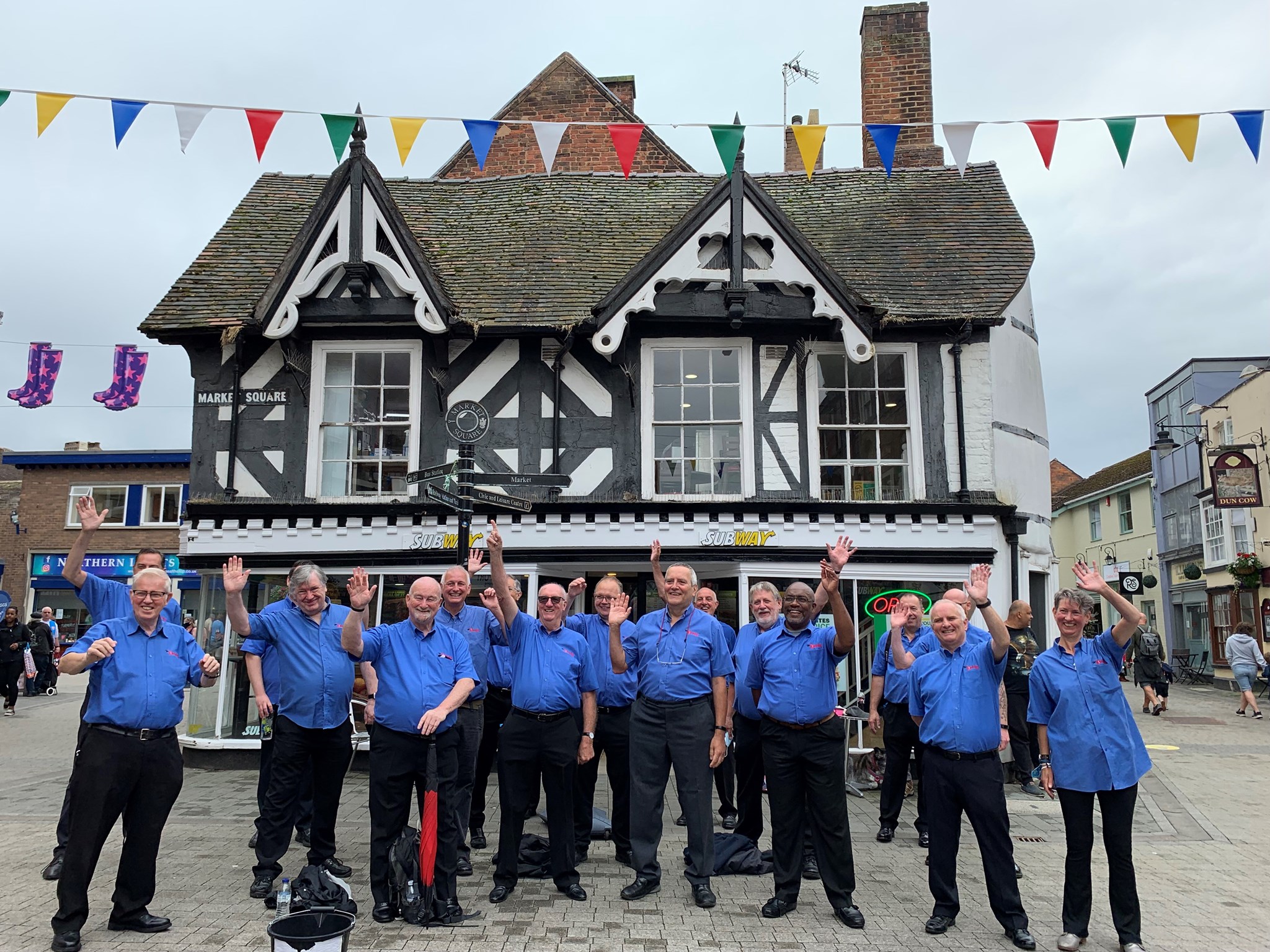 We've had 3 brilliant 'sing outs' (barbershop-speak for community performances) over the summer what a pleasure it's been performing again in person!

The 'Sounds in the Square' event returned to Wellington and we were delighted to be asked along to add some harmony (including some never-before-performed-live (by us at least) material!) to Wellington town centre. Smiles were dutifully put onto faces and over £60 was dutifully put into the charity bucket to raise money for Severn Hospice.

Next up was the Shrewsbury Food Festival. We went from beer tent to bandstand and received much warm applause for our performances. We even brought a former barbershopper out of retirement when he came up to perform 'Heart of my Heart' with us.
Finally, our very own John Ellis welcomed us to The Crown in Oakengates for yet another fantastic 'Dog-day afternoon'. Punters were entertained in the name of this brilliant fund-raising event that raised money for the Royal British Legion. There wasn't an empty charity bucket in the place by the time we'd sang our final note (although there were many empty pint glasses)!