Liz has been studying the reports on "How we can get sing together" for some time, following the advice on aerosol production and how we can keep safe.
Singing together in the same space has not happened since March.
Today we had the first tryout of a new model of rehearsing. The chorus was queried for their availability for a weekend rehearsal, and lots were draw. Actual inclusion was by invitation.
We met in the garden of The Elephant & Castle, which is run by John, one of our new members. Plastic plates marked the points in the stack, each one socially distanced from each member's neighbouring singers. You can see how far we were from each other in the photos.

Our singers (and indeed conductor, Liz) were masked up to limit the production of aerosols.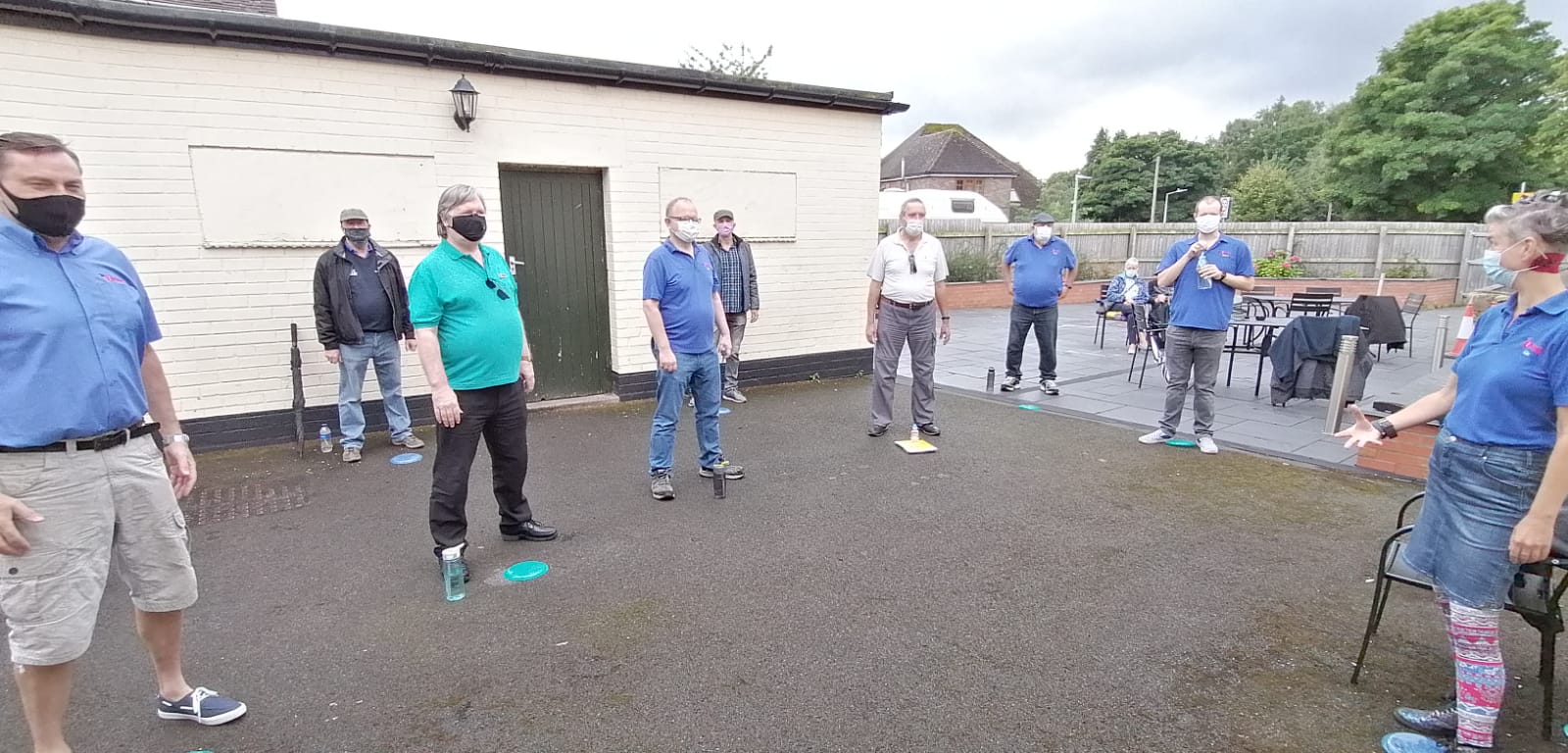 We warmed up. In many ways it was like exercises we'd done before to encourage us to "listen louder". We sang, and could see Liz's eyes light up as we had real chords, and overtones being formed. We started with "Heart of my Heart" as most of us knew it well. Then a break after 20 minutes to allow the wind to change the air in the vicinity. Then we sung the song we've been learning in lockdown - and it worked. There were a few times where "brains were dropped on the floor", but they were picked up, our learning was advanced and we moved on. The mark 2 version was better.
The same pattern followed with "Old me better", and "My Girl" - 20 minutes of singing, followed by a 5 minute break. We worked on parts of the songs that warranted the extra attention, before finishing on our new song.
(At this point - I'm not going to announce "our new song", as it'd be a spoiler for a future post
:))
So after about an hour our first "together" rehearsal finished, and I believe we were all thrilled to be back singing together. We're not back to normal. It's still not the same as the Wednesday evening rehearsals at Old Hall School, but it was great. It was even interrupted by a proper downpour, but it didn't stop us.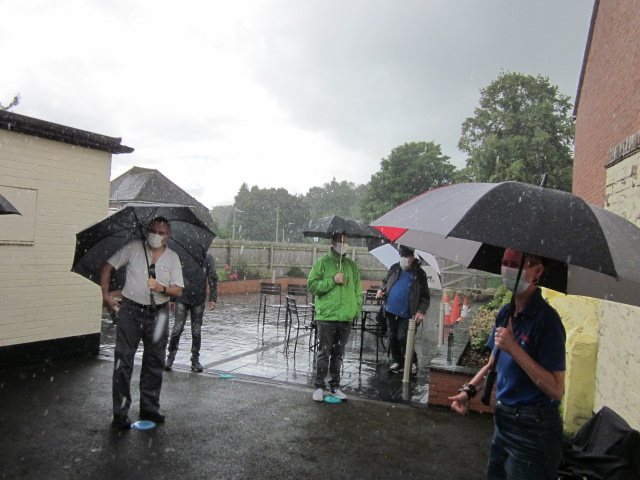 The other half of the Telfordaires team get to do it next week. I hope they have as much fun as we did, and better weather.