After a short break over the Christmas period, we quickly got back into the swing of things to sing those January Blues away, and it was straight to work preparing a number of songs for an upcoming Barbershop Convention. 'Old Me Better' got a polish this month, as did 'When I Fall in Love'. For us newbies, we were also tasked with wrapping our vocal chords around 'Dance the Night Away' for the first time – a tricky task for me as I found that the baritone line to be quite different from the melody etched into my mind by The Mavericks in the 1990s!
Later on in the month, we learnt of the Wrekin Rowers' valiant efforts in rowing across the Atlantic, and their unfortunate run-in with a marlin fish which almost punctured their chances of completing their charity challenge! We decided to show our support the only way we knew how: by recording a sea-shanty to send over to will the boys on…
It seemed to do the job, as the local lads completed their journey, raising just under £105,000 for Seven Hospice and RNIB!
Speaking of Severn Hospice, The Telfordaires are also supporting this fabulous local organisation this year, collecting donations for them at various 'sing-outs'. It was great to welcome Matthew – Area Fundraiser at Severn Hospice – to rehearsal this month, to hear how the money raised for the hospice was spent.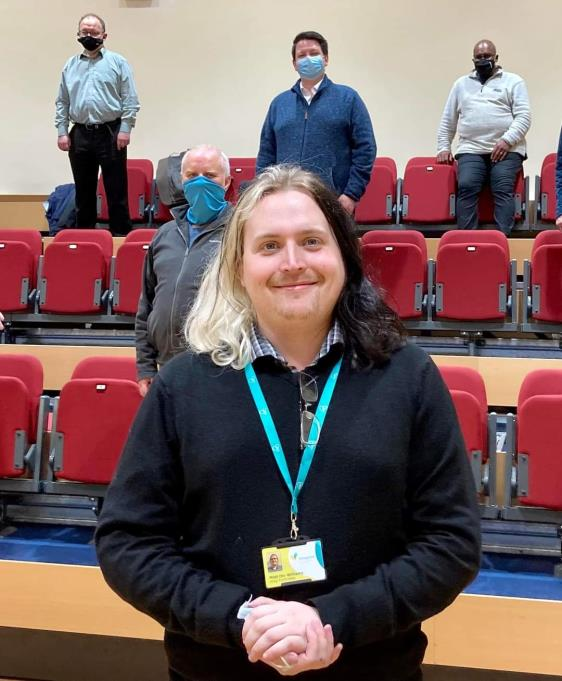 Early February brought with it a new song does its to learn – 'Dance with my Father' – a melodic ballad that really pulls at the heart strings (it usually brings a tear to my eye when I practise in the car on my way home from work!). We'll be back soon to update you on the song's progress!
Todd